Christmas In Chew Valley Lodges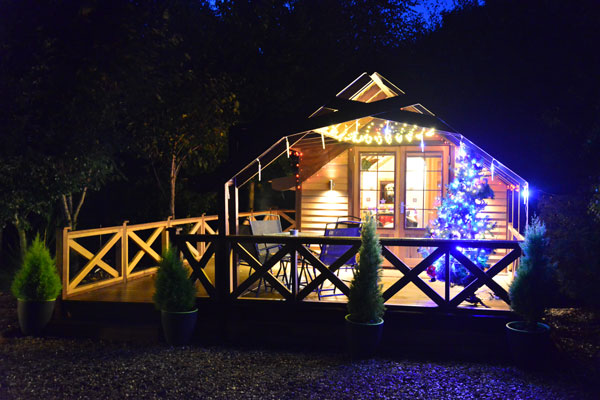 Christmas and New Year in Fairswood Lodges
Click here for information on Christmas & New Year breaks
Don't forget that the lodges are decorated right through the festive period!
For more information or to book, email bookings@chewvalleylodges.co.uk,
call on 01275 332 127 or Click Here to book online.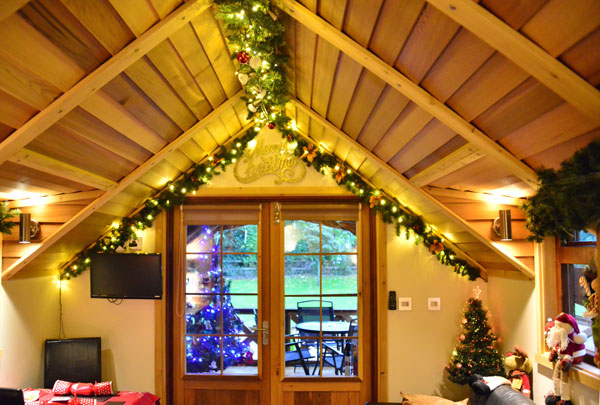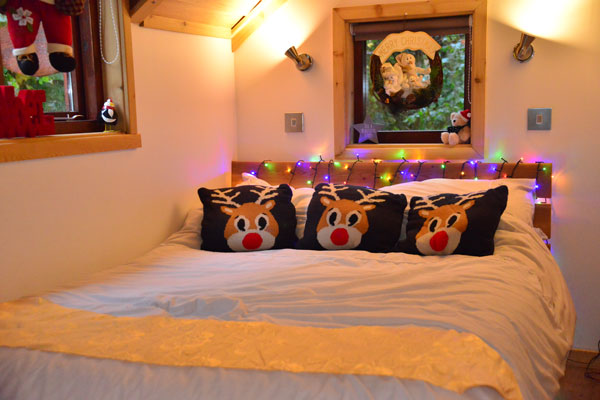 The lodges will be thoroughly decorated in a seasonal style throughout the Christmas period, starting with the Bath Christmas Markets. Enjoy the season inside the cosy lodge, or on the veranda. Christmas Day lunch can be found at a local eatery (if you book directly with them early enough), so you don't even have to cook! Click Here to learn about Christmas on the rest of the park, we have plenty of festive lights! Or Click Here for more information about the lodges (other than at Christmas).
Please note that the decorations vary from these pictures, but you won't be disappointed. We'll also be decorating Number 2 Fairswood, but we don't have any pictures of it yet!